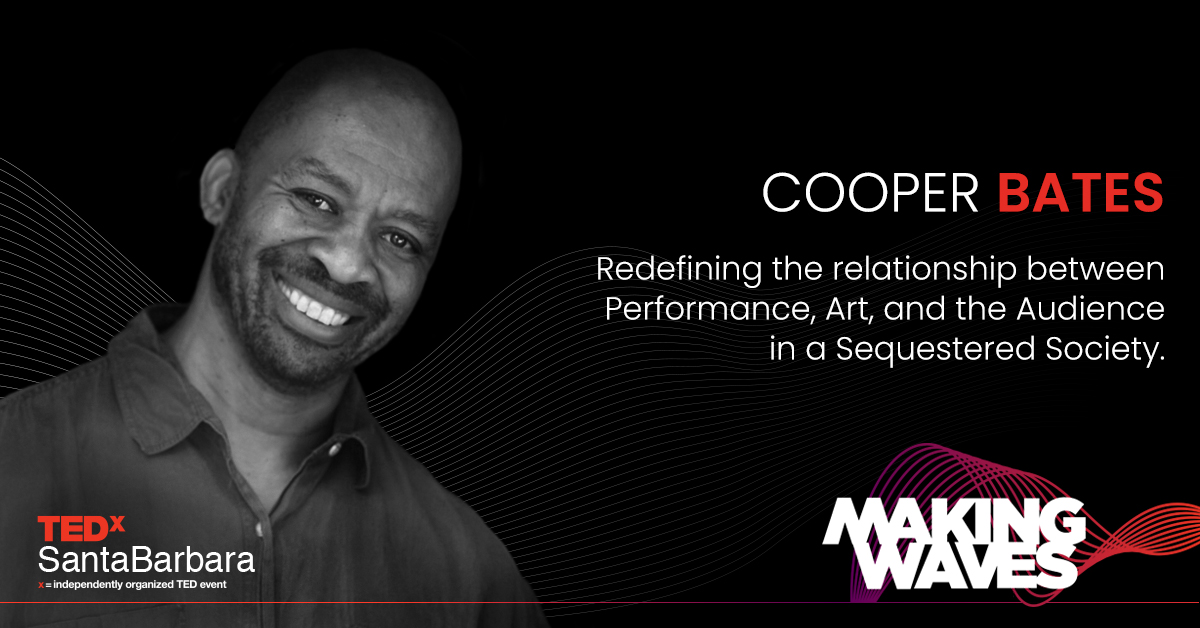 Cooper Bates – Redefining the relationship between Performance, Art, and the Audience in a Sequestered Society.
---
A Wake-Up Call for Public Health.
An uncomfortable conversation about the public' health.
---
Cooper Bates produced a one-man show and since sheltering-in-place has had to figure out how to be an actor in a virtual world. We'll talk about the role of the audience in art and the artist as a game developer.
Storyteller, Artist, Performer
---
Cooper was born in Kansas and raised by the world. His life has afforded him a vast, if not odd, history of life experiences, from being abandoned in Haiti and homeless in Paris to living in Oaxaca, Mexico. Bates created the TEDx concept, co-produced TEDxSkidRow, founded LA Idea Project, launched a social game company "IQuestionCards" and as a performer, tours two award-winning solo shows: "Black When I Was A Boy" and "The Son Of A Man." Bates moves through the world instilling empathy by spreading collective insight.
---