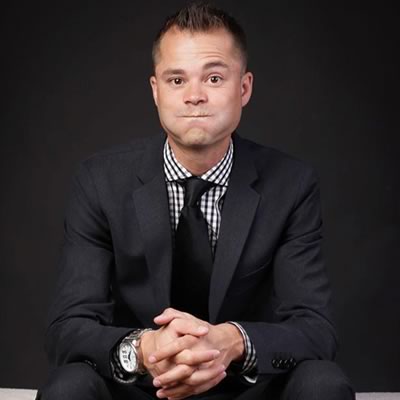 Building a WORLD of Worth
When we understand the biology of self worth, it changes the game of life forever.
Abandoned by both parents, tortured, forgotten, labeled and told by the age of 8 that he would never amount to anything – this was the beginning of Wesley Chapman's shocking and torturous childhood. Wesley's childhood would lead him on a mission to discover the frameworks of self-worth and create the building blocks of his success. By the age of 28 Wesley had built a successful business, catering to clients like Franklin Covey, A&E and Verizon. He has also twice been awarded App of The Year with Apple and holds patents on medical educational advancements.
It was through Wesley's unique ability to create and shape his own self-worth that he was able to achieve such remarkable accomplishments. At the height of his entrepreneurial career, Wesley decided to leave it all behind and pursue something with a greater purpose.
3 years ago he co-founded A HUMAN PROJECT, an organization that empowers youth to learn how to create their own self-worth and rise above their circumstances. A HUMAN PROJECT has directly impacted the lives of more than 65,000 youth in 14 countries. Millions more youth have been reached by the messaging of A HUMAN PROJECT. Since founding A HUMAN PROJECT Wesley has personally spent over 3,500 hours working, in person and one on one with youth all across the world. A HUMAN PROJECT and Wesley are just in the beginning of creating this global movement – a movement to empower others to take control of their own self-worth and then provide sensational value to the world.
Wesley regularly shares the stage with business leaders like Gary Vaynerchuk, Keith Ferrazzi, Robert Herjavec and others. He shares the steps to creating self-worth that produces innovation, creativity and profitability in all areas of life. Audiences have consistently voted him to be the most impactful speaker each time he steps onto the stage.