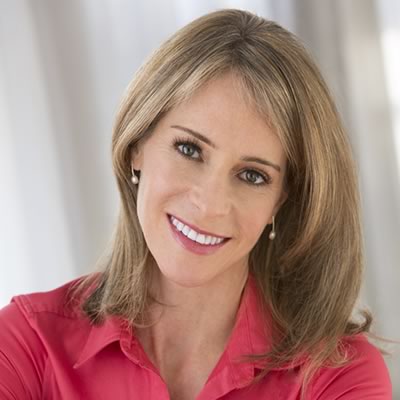 Risk Forward: the Rewards of Not Knowing
Some people know exactly what they want to achieve in life. This is a TEDx talk for everyone else.
Performing Artist and Creative Presentation Coach Victoria Labalme helps you express your most authentic self – on stage, on camera and in life – and transform even the simplest daily communication into a work of art. Her courses and Keynote Performances™ have influenced hundreds of thousands of people across the globe to take creative risks and deliver their message with the unexpected twist that distinguishes their brand and leaves a lasting impression.
A graduate of Stanford University and founder of Rock The Room®, Victoria has been the private coach to New York Times bestselling authors, professional speakers, and leading entrepreneurs. She has also worked with the top executives and teams at dozens of the world's most recognized brands including Starbucks, PayPal, EMC, JCDecaux, IBM, Oracle, McDonald's, and Microsoft.
Victoria has helped her clients rock it on stage for Oprah, win contracts worth $400 million, craft landmark keynotes and TEDx talks, crush launch videos and live streams, and wow audiences ranging from 1 to 17,000.
An international performing artist and member of the Speaker Hall of Fame, she offers unexpected insights developed from two decades of professional show business: her one-woman shows across the United States, appearances on HBO and at Caroline's on Broadway, comedy clubs, scores of television commercials, advanced training with legendary mime Marcel Marceau, and documentary films with Academy Award winners.
As Victoria says, "Your life is your legacy; it's time to express your hidden genius and step into the full extent of who you are."