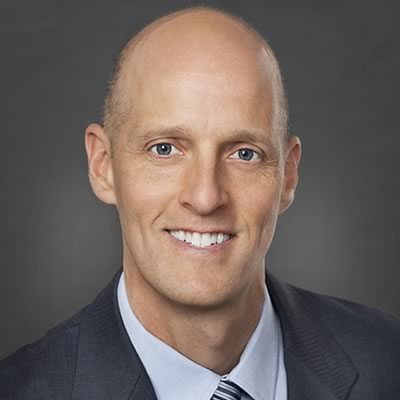 The Untethered Life: Wealth Redefined
Seth Streeter takes an introspective approach to help you assess and transform your true wealth.
Seth Streeter is CEO and co-founder of Mission Wealth, a leading wealth management company that specializes in comprehensive financial planning and investment advisory services for high-net-worth clients across the country. Seth has a Masters of Science in Financial Planning, the Certified Financial Planner™ (CFP®), Certified Estate Advisor (CEA®), and Certified Divorce Financial Analyst (CDFA™) designations, and over 24 years of experience in the financial industry. He completed his undergraduate studies at the University of California, Santa Barbara, where he graduated with honors. Seth has been featured in many national publications including The Wall Street Journal, Forbes, Money Magazine, and Investment News. In 2008 he was ranked by Worth magazine as one of the nation's top wealth managers.
A thought-leader in the area of conscious financial planning, Seth helps people reframe their perspective of wealth beyond just the financial so that they can enjoy more balanced, impactful, and fulfilling lives. Seth was recognized by Real Leaders magazine in 2015 as one of the Top 100 visionary leaders who strive to create a better world, due to his work in conscious finance.
Seth was the 2014-2015 Global Chair of YPO's Financial Services Network, which has over 2,000 CEO members. He is active with Social Venture Partners, where he served as the founding Chief Energy Officer and as a judge for the successful non-profit venture-competition, Fast Pitch SB. He serves on the Advisory Council for the Land Trust for Santa Barbara County and is an Advisory Member for the Music Academy of the West.
Seth resides in Santa Barbara with his two children. He remains active with fitness, volunteer, and personal growth activities. He enjoys travel, chocolate chip cookies, connecting with fascinating people, and playing with his kids and friends.